Tel Aviv is a bustling and vibrant city in Israel located on the Mediterranean coast. It is the second-largest city in Israel, after Jerusalem, and has a rich history and cultural heritage. 
In this article by Israeli Center Of Judaica, we'll cover everything you need to know about Tel Aviv, from its location and history to its famous landmarks and attractions.
To hear the entire article for your convenience, click the play button.
Where is Tel Aviv located?
Tel Aviv is located on the Mediterranean coast of Israel, in the central part of the country. It is situated to the north of the city of Jaffa, which is now a neighborhood within Tel Aviv and is bordered to the east by the city of Ramat Gan.
History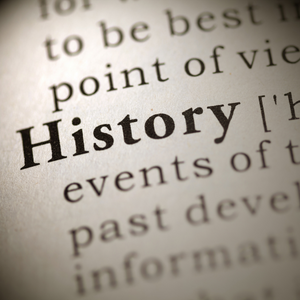 Tel Aviv is a relatively new city, founded in 1909 as a suburb of the ancient port city of Jaffa. At the time, the area was mostly agricultural land, and the new Jewish residents of Tel Aviv sought to create a modern, European-style city that would serve as a center for Jewish culture and education in the region.
The city was planned and designed by a group of Jewish immigrants who were inspired by the emerging modernist movements in Europe and sought to create a new type of urban environment that would be both functional and aesthetically pleasing.
In the early years, Tel Aviv was a small, struggling community, but it grew rapidly in the years leading up to Israeli independence in 1948.
During this period, Tel Aviv became the center of the Jewish national movement in Palestine, with many political and cultural institutions located there.
After Israel's independence, Tel Aviv became the country's financial, cultural, and commercial center, with a vibrant arts scene, a thriving economy, and a growing population.
Check out our Jewish Art And Decor.
Was Tel Aviv a city before Israel?
Yes, Tel Aviv was a city before Israel. It was founded in 1909 as a neighborhood named "Ahuzat Beit" by a group of Jewish immigrants seeking to create a new modern and Hebrew-speaking urban center in the region.
It was established during the time of the Ottoman Empire, and after the British Mandate took control of the area in 1917, Tel Aviv grew and developed rapidly.
However, despite its rapid growth, Tel Aviv was officially recognized as a city on January 12, 1934, when its status was changed from a township to a municipal corporation.
Why is Tel Aviv famous?
Tel Aviv is famous for a variety of reasons. Here are some of the main ones:
Beaches: Tel Aviv has over 10 kilometers of sandy beaches along the Mediterranean Sea, which attract tourists and locals alike.

Nightlife: Tel Aviv has a vibrant nightlife scene with many clubs, bars, and restaurants that stay open until the early hours of the morning.

Culture: Tel Aviv is a cultural hub, with numerous museums, galleries, and theaters showcasing the city's rich artistic heritage, including a prominent collection of

Jewish art

.

History: Tel Aviv is a relatively new city, but it has a rich history, including its role as the first modern Hebrew city and as a center of Jewish immigration to Israel.

Architecture: Tel Aviv has a unique collection of Bauhaus and International Style buildings, collectively known as the White City, which have been designated a UNESCO World Heritage Site.

Food: Tel Aviv has a thriving culinary scene with many restaurants offering a diverse range of cuisines from around the world.
Overall, Tel Aviv's unique combination of beaches, nightlife, culture, history, architecture, and food make it a popular destination for visitors from around the world.
Famous Landmarks and Attractions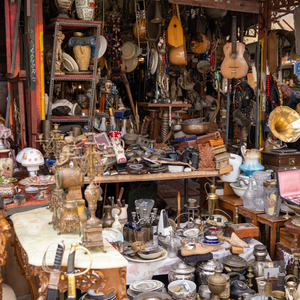 Tel Aviv is home to a number of famous landmarks and attractions, including the beach promenade, which stretches along the coast for several kilometers and is popular with joggers, cyclists, and walkers.
Other popular attractions in Tel Aviv include the Jaffa Flea Market, the Neve Tzedek district and its many galleries, the Carmel Market, and several historical sites such as the Old City of Jaffa, the Palestinian liberation monument, and Beit Hatfutsot – The Museum of the Jewish People. 
Is Tel Aviv worth visiting?
Absolutely! Tel Aviv is a vibrant and exciting city that has something to offer everyone. Whether you're interested in history or culture or just want to soak up some sun on the beach, Tel Aviv has it all.
The city has a lively atmosphere and friendly locals, making it a great destination for tourists.
Jewish souvenirs
If you're looking for a memorable keepsake from your visit to Tel Aviv, there are many great souvenirs to choose from. 
Hebrew Name Necklaces and English Name Necklaces are popular among tourists, as they can be personalized and serve as a unique reminder of your trip. 
Jewish Art Prints are also a great option for those interested in art and Judaica, as they often feature themes and symbols significant to Jewish culture. Additionally, Sterling Silver Chains are a popular choice for those looking for a piece of jewelry that is both elegant and timeless. 
Whether you're looking for a traditional or contemporary souvenir, there are many options to choose from in Tel Aviv.
Holidays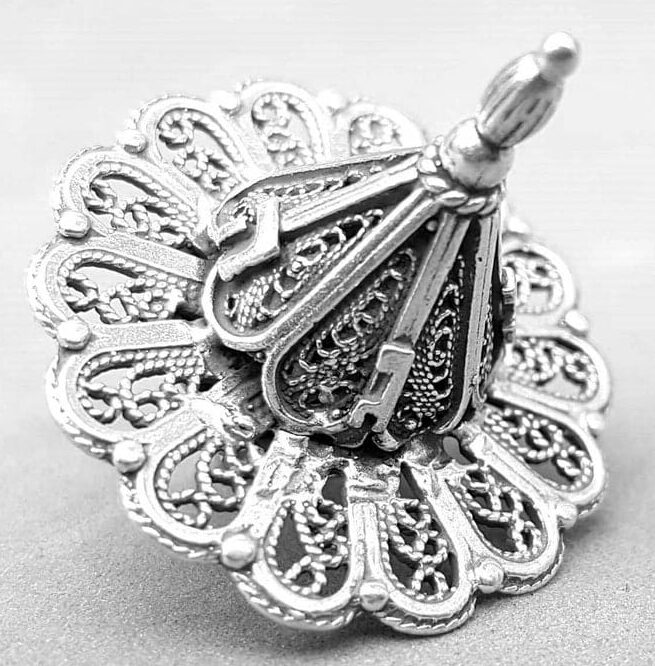 In Tel Aviv, like the rest of Israel, there are many holidays celebrated throughout the year. One of the most significant is Yom Kippur, which is a day of atonement and fasting for Jews.
On this day, the city shuts down, and it is forbidden to drive cars or use any electronic devices. It's a time of reflection and prayer for many residents.
Another holiday celebrated in Tel Aviv is Hanukkah, which is also known as the Festival of Lights. It's a time when people exchange gifts, light candles, and eat traditional foods such as sufganiyot (jelly donuts).
During Hanukkah, the city is decorated with lights and festive decorations, and many events and activities are held to mark the occasion. 
For our entire collection of Hanukkah Gifts.
Is Tel Aviv tourist-friendly?
Yes, Tel Aviv is a very tourist-friendly city, with plenty of accommodations, restaurants, and attractions that cater to visitors. The city is also very safe, with a low crime rate and a strong police presence.
Is Israel a rich country?
Israel is considered a developed and prosperous country with a strong economy and a high standard of living. The country is known for its technology and innovation, as well as its tourism industry and rich cultural heritage.

Meanings
What does Tel Aviv mean?
The name "Tel Aviv" means "Hill of Spring" or "Spring Mound" in Hebrew. 
What does "Tel" mean in Hebrew?
The "Tel" part of the name refers to an ancient mound or hill that was located on the site where the city was found.
What does "Aviv" mean in Hebrew?
The "Aviv" part of the name means "spring" in Hebrew.
This name was chosen as a symbol of the rebirth and renewal of Jewish life in the area, which had been neglected and depopulated for centuries before the founding of the city.
What is the oldest city in Israel?
The oldest city in Israel is Jericho, which is believed to have been inhabited continuously for over 11,000 years.
Jericho is one of the oldest inhabited cities in the world and has many historical and archaeological sites that attract visitors from all over.
Additionally, it is possible to find various types of souvenirs and jewelry, including Star of David jewelry, in Jericho and other cities in the region.
What is Tel Aviv's nickname?
Tel Aviv is often called the "White City" because of its unique collection of Bauhaus architecture, which features white buildings with clean lines and minimalist design.
Why is Tel Aviv called the White City?
Tel Aviv is called the White City because of its unique collection of Bauhaus architecture, which was built in the 1930s and 1940s.
The buildings are characterized by their clean lines, minimalist design, and white facades, which were intended to create a sense of lightness and airiness in the city.
The style was popularized by a group of German Jewish architects who fled Nazi persecution and settled in Tel Aviv, where they found a receptive audience for their modernist approach to architecture. 
The buildings they designed were intended to reflect the optimism and enthusiasm of the new state of Israel, and today they are celebrated as an important part of the city's cultural heritage.
In recognition of their significance, the White City was designated a UNESCO World Heritage Site in 2003.
How far is Tel Aviv from Jerusalem?
The distance between the two cities is approximately 70 kilometers (43 miles) by road.
The drive between Tel Aviv and Jerusalem takes around 1 hour and can be done by car, bus, or train. It's also possible to take a taxi or join a guided tour from either city to explore the other.
Check out our Jerusalem Paintings.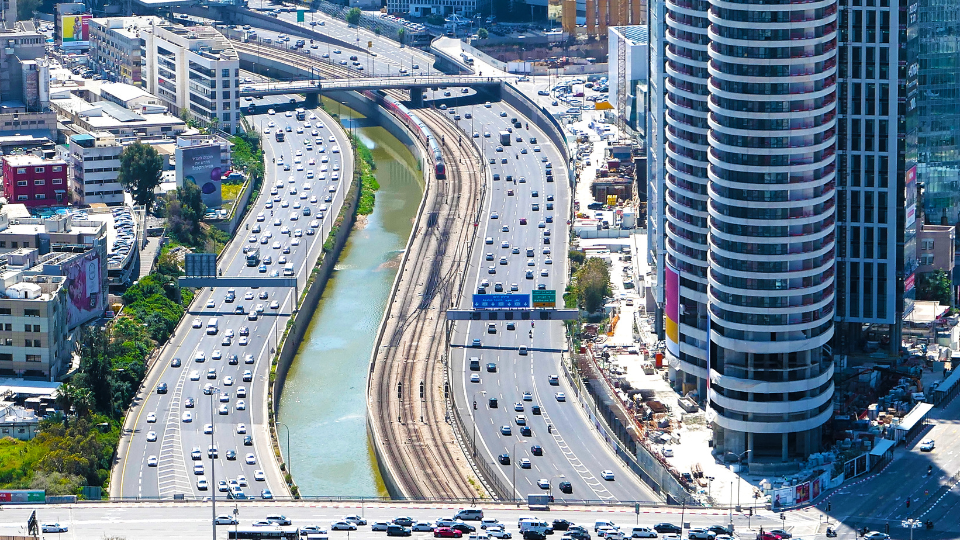 Visiting Tel Aviv
If you're planning to visit Tel Aviv, there are a few things you should keep in mind. The city is known for its hot and humid summers, so it's best to plan your visit for the spring or fall when the weather is more pleasant.
The language spoken in Tel Aviv is Hebrew, but many locals also speak English, so communication should be fine.
Tel Aviv is a relatively small city, and it's easy to get around on foot or by bike. There is also an extensive public transportation system, including buses and a new light rail system, that can take you to all parts of the city.
Tips
If you're planning a trip to Tel Aviv, it's helpful to know that the city is located in the Israel Standard Time zone, which is 2 hours ahead of Coordinated Universal Time (UTC+2).
If you're wondering what time it is in Tel Aviv right now, just ask, 'What time is it in Tel Aviv Israel?' Another way to stay up-to-date while you're here is to ask 'What happened in Tel Aviv today?' to learn about the latest news and events.
In conclusion
From its rich history to its contemporary culture, Tel Aviv is a city that has something for everyone.
The beautiful beaches, amazing cuisine and exciting nightlife scene make this one of the most vibrant cities in the Middle East.
Whether you are looking to explore ancient ruins or soak up some sun on the beach, Tel Aviv is a fantastic destination that should definitely be on your list when planning a trip to Israel.
This city offers an exciting blend of activities such as art galleries, music festivals and more that can help you have a memorable time in this beautiful land.
If you're looking for an unforgettable experience then don't miss out on this incredible city!