It is impossible to overstate how important jewelry is to Jews and their spiritual lives. Many have also demonstrated them to be essential to communicating symbolism over time.
You must have also encountered Jewish symbols on necklaces and other jewelry. Chai is a common one. 
The Hebrew word for life is Chai. The term is a Jewish symbol made up of the Hebrew letters chet and yud. Chai also has an 18 connotation.
 We know your interest in this sign, specifically the necklace. You can search close, though.
In this article, you can learn everything about this holy emblem, its importance, and—most importantly—its necklace. Let's go. Shall we?
To hear the entire article for your convenience, click the play button.
What Is Chai In Jewish Tradition?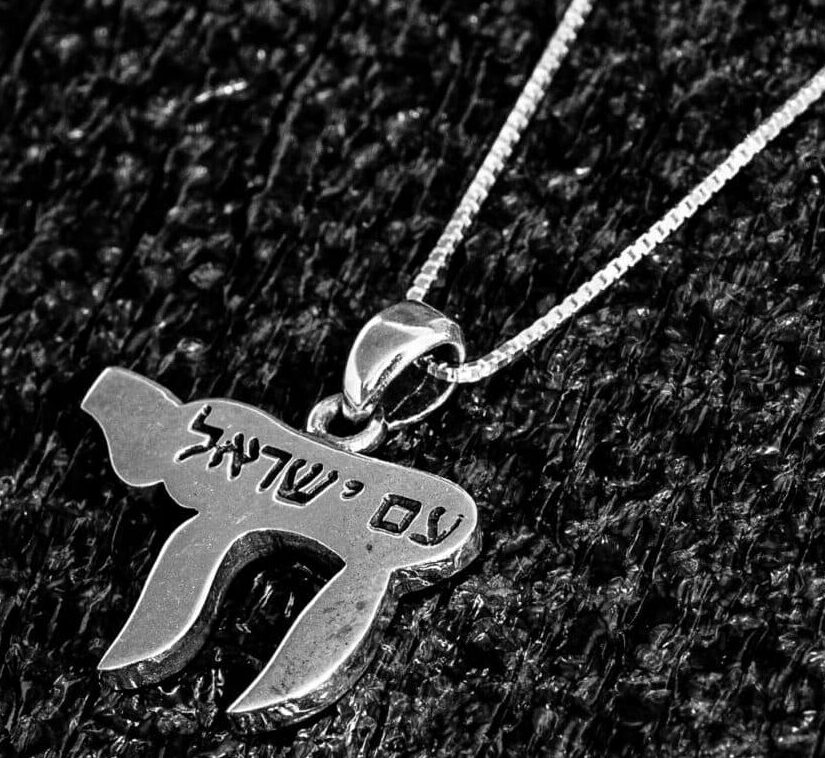 Judaism, the religion of the Jews, is rich in traditional and historical elements. Judaism shares several emblems with certain other faiths, just like other faiths do. The Star of David is one that both Jews and non-Jews are most familiar with and find to be the most prevalent of all. The "Chai" is another representation of the faith that is well-known.
Chai stands as one of the most widely recognized symbols of Judaism. It is Hebrew for "life." The term "chai," which emphasizes the significance of life in Judaism, is made up of the letters Chet and Yud. The "ch" in Chai doesn't sound like the "ch" in chocolate. Instead, you can pronounce it like the ch in "challah.
The Chet has a value of 8. The Yud, on the other hand, has a value of 10. Together, they comprise 18 in the Jewish mystical tradition known as gematria. This custom gives numerical values to Hebrew letters. By the way, you read Hebrew from right to left.
This is why the number 18 is associated with luck. It is also why multiples of Chai, or 18, are frequently used to measure gifts. This action symbolizes offering someone the gift of "life" or good fortune.
Jews frequently wear necklaces with the chai emblem in the style of a pendant or amulet, occasionally along with a Hamsa. One of the best-known emblems of the Jewish faith is the image of an eye inscribed in the palm of an open hand. The chai necklace's meaning goes deep beyond the item.
Dive into our entire collection of Star of David Jewelry
What Is the History of Chai?
The letters were employed as emblems in the Jewish religion as way back as its primordial origins. Although it has historical roots, in the 20th century, people started to connect it to Jewish culture.
Among the central tenets of Judaism is the protection of life. As a result, the Chai emblem is ubiquitous in Jewish settings, appearing in everything from Jewish architecture to art, jewelry, and other religious items. Nonetheless, many have used it as a visual reference since medieval Spain. Eastern Europe used the emblem as a talisman during the 1800s.
According to the Talmud, the word stemmed from letters derived from Hebrew and Torah texts. A Jewish spiritual institution that dates back to the 12th century, the Kabbalah is associated with the Chai symbol in several texts.
Furthermore, the Bible's sacred book has at least three instances of this specific phrase, notably in Deuteronomy and Leviticus.
The symbol is also frequently found written on mezuzot, a small decorative container carrying a rolled parchment with religious texts, which are put on door frames or hanging in corridors of structures.
Because the object bears a religious emblem, many think of it as a means to form a barrier between one's sanctuary and the evil outside world.
What is Am Yisrael Chai?
A building in Berlin where Adolf Hitler and other Third Reich leaders intended to exterminate the Jews living in Europe in 1942 witnessed a tour by Israeli Prime Minister Benjamin Netanyahu in 2009.
He then added his signature to the guest book by writing three words translated into Hebrew and English. Am Yisrael Chai, or "the people of Israel live," was the phrase that appeared.
What Does Chai Symbolize?
As we inferred earlier, the term "chai" has numerical significance in Judaism, and 18 is widely associated with this word. Jewish customs and scriptures state that there are prayers, such as the Amidah, also known as "Shmoneh Esreh," which translates to "the 18" and denotes the eighteen separate blessings.
The word "chai," which means "life," and the numerical value of the letters that make up this word has a profound relationship. As with several other faiths and cultures, Jews have historically placed a high value on the meaning of life.
Also, those who practice or identify as Jews are typically guided by fundamental values, including virtues like compassion, intelligence, altruism, and a positive outlook while living on Earth. In addition to the symbolism of the number 18 or its numerical meaning, the "Chai" is a well-known emblem frequently carved on rings and donned as a necklace.
Chai and the Jewish tradition of gifting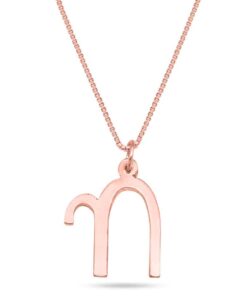 Giving and receiving presents in multiples of $18 (or "chai") is customary in Judaism. It is viewed as a positive omen for long life. It's also frequently seen as a charitable act and mitzvah to follow the long-standing Jewish custom of giving, supporting, or donating to others in chunks of $18. These gift-giving customs typically coincide with occasions to celebrate, commemorate, or remember loved ones.
This practice is also prevalent for all life-cycle occasions. Some of these occasions include weddings, Bar Mitzvahs, and even when making honorary donations. Others range from initiation rites to birth announcements and expressions of condolence. Offering Chai is giving, presenting, or contributing $18 or multiples thereof. This terminology also applies to multiples because 36 is frequently called "double chai." These actions stand in for providing the spiritual gift of "life."
To view our entire collection of gifts for Jewish occasions.
Chai and the Toasting Ceremony
According to several academics, toasting originated from religious rites in which people offered the gods wine or blood and offered prayers for blessings, overall wellness, and prosperity. Some people think it started with a poisoning phobia. L'chaim, derived from the Hebrew word Chai and meaning "life," is the term used in Jewish culture to refer to toast for alcoholic beverages.
The sacred term connects the Jewish community with its requests to their god for the fulfillment, particularly during festivities. It usually occurs during weddings, the Jewish New Year, or Rosh Hashanah. Jews also carry this out during the Bar and Bat Mitzvah ceremonies, which mark the formal coming of age of boys and girls, respectively. Chai is frequently spoken during Yom Kippur, the Jewish holy day of atonement and repentance.
To see our entire collection of gifts for bar mitzvah and bat mitzvah ceremonies.
Chai in Jewelry
The Chai emblem is commonly found in Jewish buildings, sculptures, and artwork, as well as in clothing and jewelry. The design of the chai necklace men can be given many artistic licenses to become more ethereal and obscure while still holding profound meaning.
The Chai symbol is frequently styled on rings, earrings, necklace pendants, medallions, and amulets. Occasionally, it includes additional well-known characters like the Hamsa Hand or the Star of David.
Numerous more things are decorated with the sign of life. They cover a wide range of Jewish clothing, like tallits, which are prayer shawls.
The Chai-inscribed Mezuzah or Mezuzot are still often used as house decorations. You can also find the emblem on many contemporary items, such as t-shirts, shawls, and mugs.
The American epic musical Fiddler on the Roof, released in 1971, contained the symbolism of Chai and the toast of l'chaim.
You can get chai pendants, Hebrew chai necklaces, diamond chai necklaces, 14k gold chain necklaces, and other chai jewelry pieces at Judaica shops and numerous physical and online jewelry stores.
Conclusion
The Chai is one of the most revered symbols of the faith and a common element in many works of art because it represents Jewish tradition and belief as a symbol of existence.
Jews wear Chai as numerous ornaments, especially as medallions and necklaces. Men's chai necklaces have gained popularity recently. In a surprising turn, Jews have turned to various patterns of these jewelry pieces since they do not feel safe donning the more well-known Star of David emblem in many places.