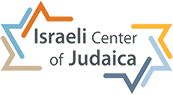 Buy Sculpture from Israel
Our collections of Israeli sculpture range from traditional stone and marble sculpture, to intricately crafted metalwork and innovative concrete castings. We offer a range of traditional and modern contemporary sculpture with a variety of themes. Most of the sculpture on sale at the Israeli Center of Judaica is inspired by traditional Jewish themes, but you can also buy contemporary items as diverse as concrete clocks and flower pots.
We are proud to partner with some of Israel's best known and most creative sculptors. Their talent is reflected in the wide choice of fine artwork showcased in our online collections. Israeli sculpture comes in many styles, but typically features natural or Biblical themes, vibrant colors and striking designs. Many of our most popular sculptures are inspired by the  Israeli passion for archeology and historical artifacts.
Having trouble deciding? Our BUYING GUIDES will help you‏