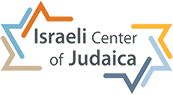 If you're an admirer of traditional art, our Filigree Candelabras are an excellent choice for you. They're decorated with delicate Yemenite filigree embellishments. But what exactly is filigree?
Filigree is a type of ornamental metalwork made by twisting or braiding fine wire into delicate patterns. It's often used to decorate jewelry, but it can also be used to add a touch of elegance to candelabras, as in the case of our Filigree Candelabras. The word "filigree" comes from the Latin word "filum," which means "thread."
So when you see our Filigree Candelabras, you're seeing art that's literally thread-like in its delicacy. We hope you enjoy them as much as we do.