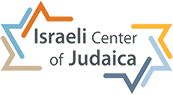 Hammered Candelabras are the perfect way to add a touch of sophistication to your home. The unique hammering technique used to create these candelabras is what sets them apart from the rest.
Each one is handcrafted with care, and the result is a truly stunning piece of home decor. Whether you use them for special occasions or everyday use, Hammered Candelabras are sure to make a statement in any setting.
If you're looking for something unique and special, be sure to check out our selection of Hammered Candelabras. You won't be disappointed!