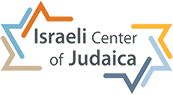 Looking for a way to keep Jerusalem close to you during the holidays? Look no further than our Jerusalem Honey Dishes!
Inspired by the beauty and holiness of the holy city, these dishes are perfect for anyone who loves Jerusalem. Made from the finest materials, our Jerusalem Honey Dishes are sure to please.
Whether you use them as part of your holiday table setting or give them as gifts, they are sure to be a hit.
Having trouble deciding? Our BUYING GUIDES will help you‏