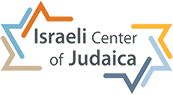 For centuries, Jews have celebrated the Passover holiday by eating special foods and telling the story of Exodus. This year, you can add a unique twist to the festivities by serving your Seder dishes on Wood Seder Plates.
These beautiful plates are made of wood and are the perfect way to enjoy your holiday meal. The Wood Seder Plates are also a great way to impress your guests.
They are sure to be a conversation starter and will make your Passover celebration even more memorable. So whether you are looking for a unique way to serve your food or simply want to add a touch of elegance to your table, Wood Seder Plates are the perfect choice.