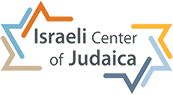 Fine Silverware and handmade Judaica
Former paratrooper Nissim Badosa left the IDF after 25 years of regular and reserve duty  that included active service in 3 wars. He opened a sterling silver Judaica factory in 1978 with his son. The family business prospered, and gained a reputation for beautiful craftsmanship. Nissim loves working in a field that closely expresses his artistic talent and his religious faith. 
Nissim Bardosa begins his sterling silver Judaica pieces with skilled machine work, before finishing each item by hand. The city of Jerusalem itself is his primary source of artistic inspiration. Nissim draws on thousands of years of Jewish tradition – and the city closest to his heart – to create ornate silver decorations and designs. 
Showing 1–16 of 79 results