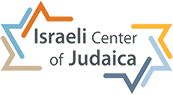 Jewish Holidays and Events
Celebrate Jewish Holidays with Handmade Judaica
Luxury items for every event in the Jewish calendar
Celebrate the Jewish Holidays in style with our fine art Judaica products. We offer a luxurious range of 925 sterling silver and anodized aluminum tableware for every Jewish holiday. Serve this year's Passover dinner on gleaming silver seder plates, or charm Rosh Hashanah guests with a hand made honey dish. Our Hanukkiahs and dreidels, silver menorahs, Purim mishloach manot baskets, etrog citron boxes for Sukkot, and other Jewish holiday items will quickly become prized family treasures and future heirlooms!
Buy Judaica for the Jewish Holidays
Choose from classic traditional designs that would be instantly recognizable to Moses and King David, or bold modern interpretations of Jewish symbolism. Jewish holidays like Passover, Rosh Hashanah, Shavuot and Sukkot have an origin in agriculture and nature. We reflect Israel's connection to nature in our Judaica products, frequently enriching our designs with colorful pomegranate, flower and tree motifs.
The Israeli Center of Judaica is redefining traditional hand crafted Judaica to meet the needs of modern families. Our household and religious items are first and foremost works of art, but they are designed to be robust enough for daily use and are easy to clean and polish.