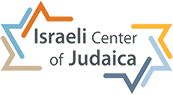 Mezuzah cases come in all shapes and sizes, but have you ever seen one that captures the spirit of Jerusalem quite like our Jerusalem Mezuzah Cases?
These beautiful cases feature unique Jerusalem wall decorations, making them a truly special way to protect your mezuzah scroll. Whether you're looking for a traditional case or something a bit more modern, we've got you covered.
Don't settle for the standard mezuzah case when our Jerusalem Mezuzah Cases offer so much more.
Showing 1–16 of 30 results