Israel has won the hearts and minds of many tourists and travelers from all over the world. It is becoming a more popular travel destination among Middle Eastern nations.
A few mementos are an excellent way to keep the memories of your tour experience in Israel alive. You can buy something for yourself and bring some gifts home.
Suppose you visit this fascinating country for yourself. In that case, you'll undoubtedly want to bring something back as a souvenir.
Journey with us as this article discusses the best souvenirs from Israel. Let's go.
To hear the entire article for your convenience, click the play button.
What is famous in Israel to buy?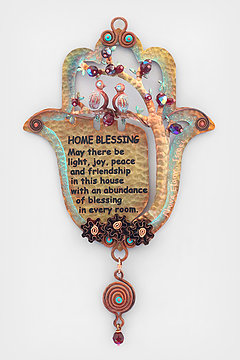 In Israel, you may pick up well-known items that appear stylish and up-to-date for only a few bucks. There's a wide selection of Israel souvenirs online that serve as a lovely reminder of your travels and make beautiful additions to your home decor.
Here are some souvenirs to buy in Israel:
1.   Dead Sea Products
You must have heard about The Dead Sea. Although many know this water body for its high salt content, don't be shocked that it also has abundant minerals, nutrients, and medicinal benefits. There are several skincare brands that have their products made with Dead Sea minerals and mud.
These brands have their product line available in numerous stores in Israel and abroad. When in Israel, many recommend you plan your shopping for these items during your trip to the Dead Sea and reserve time to visit their factory store close to Ein-Gedi and Masada.
2.   Olive Oil
You most certainly tried some olive oil while dining in one of Israel's many eateries or cafés. You might have even savored some fresh olives with your falafel.
Olive groves are abundant across the holy land, particularly in Galilee. It is renowned for the superior olive oil it produces. As a souvenir from Israel, it is unquestionably worthwhile to stock up on extra virgin olive oil.
To our entire collection of Jewish Art And Decor
3.   Judaica Souvenirs
If you want to bring some Judaica home with you, from candlesticks and menorahs to seder plates and Hamsot, the holy land is the place to do it. Beautiful handmade pieces of art are created by many talented artisans and serve as treasured souvenirs of your trip to Israel. This is the ideal approach to maintaining a strong connection. You can buy these souvenirs from an Israel gift shop online.
The Old City of Jerusalem is the best location to get genuine Judaica souvenirs and exquisite symbols of other religions. You can also get it from an Israel souvenir shop around you. Tel aviv souvenirs also come in handy here.
For our entire collection of Judaica products
What Can $15 Get You In Israel?
What is a good gift to bring from Israel?
One can purchase a gift from Israel in various ways, such as by returning home with a souvenir from Israel, buying a holiday present, or attending business meetings related to Israel. Let's explore what an ideal gift to bring from Israel is.
Food is one. There's no discussing Israeli gifts without mentioning Israeli cuisine. In recent years, Israeli cuisine has become more and more popular worldwide, and for good reason. The diverse backgrounds and cultures that make up Israeli cuisine illustrate the country's true multiculturalism.
To see our entire collection of Judaica products
What product is Israel known for?
A bottle of Israeli wine would be a fantastic option for a wine enthusiast. Israel is home to hundreds of wineries, some of which are large businesses and others of which are small boutique brands. Israeli culture and Judaism place a high value on wine, and kosher wine is widely consumed there. Israel's environment and sophisticated drip irrigation technology have improved grape growth.
What do you give someone as a souvenir?
Beauty products are a great souvenir to give. Israel is also a good source of various foods and natural resources that have fueled the growth of the market for fantastic cosmetics. Israel's beauty products reflect its unique nature and leave you feeling beautiful. Many Israel gift shops have products ranging from olive oil-based soaps to Dead Sea salts and mud.
A Star of David necklace is the perfect way to give someone a meaningful and memorable souvenir. It is a symbol of Jewish identity and faith, and it is also a beautiful piece of jewelry. This necklace can be used as a reminder of the special place that you visited or as an expression of your appreciation for someone special in your life.
Whether you are looking for something to commemorate a trip or to show your appreciation for someone special, a Star of David necklace is sure to be appreciated.
For our entire collection of JEWISH JEWELRY
What is Israel rich for?
Israel is one of the largest global centers for diamond trading, with annual exports of diamonds valued at $7 billion. A visit to the Israeli Diamond Exchange Center, located just outside of Tel Aviv, is a fantastic eye-opening experience. It is also an opportunity to purchase some diamonds at wholesale prices or high-end jewelry.
The Eilat Stone, quarried not far from Eilat, is Israel's national gemstone. It is a semi-precious stone with cobalt blue, green, and turquoise hues. In numerous jewelry shops in Israel, you may find jewelry, including Eilat stones.
What brands are popular in Israel?
1.   Ahava
A prestigious cosmetics manufacturer is Ahava, which in Hebrew means "love." The company, which has its headquarters in Israel, gets all its raw materials from the Dead Sea. The business expanded swiftly, with branches in Singapore, South Korea, the Philippines, Israel, Hungary, and Germany. The Israeli government authorizes only Ahava to legally extract raw Dead Sea minerals for its cosmetic products.
2.   Jaffa Oranges
One of the most common orange varieties is the jaffa orange. The nearly seedless orange was first grown in Jaffa and had a robust peel that made it particularly appropriate for export. It is now grown in Middle Eastern countries as well. With more than half of the country's annual harvest going to export, Israel is a significant supplier of oranges and other citrus fruits to the European Union.
3.   Sabon
The renowned cosmetics and bath products were first created in the mid-1990s in the Tel Aviv home of two young Israelis. They were inspired by indigenous recipes they had come across while traveling. The brand, Sabon, which translates to "soap" in Hebrew, is still available in Israel under the name "Sabon Shel Pa'am," which means "soap from the past." With more than 130 locations worldwide, the company has grown to become a multinational chain. However, all of the goods are still produced in the factory in Israel.
Are things cheap in Israel?
Israel is a fantastic location, but it is not the cheapest place on earth. However, Israel offers a wide range of affordable and accessible options that guarantee a good visit.
What are three popular foods in Israel?
1.   Hummus
Hummus is another internationally renowned Israeli dish. Hummus is a versatile spread and dip often made with ground chickpeas and flavorings like onion and garlic. This chickpea medley can easily be converted to a vegetarian or vegan dish, just like many Israeli and Mediterranean cuisines.
Hummus can be served as a standalone dip for chips, pita, vegetables, and other foods. It can also be found in classic sandwiches like shawarma.
Although the Middle East has some of the tastiest varieties, hummus is widely accessible in shops and eateries worldwide.
2.   Challah
You might need to become more familiar with the name of the bread type, challah. Still, you would undoubtedly recognize it immediately based on its distinctive appearance. Its name is biblical and plays a significant role in Jewish customs like Shabbat. To maintain tradition, a portion of the fried Challah dough is reserved for the ritual offering.
This unique bread differs from other bread-like baguettes from the Mediterranean and Western Europe in that it contains eggs and sugar, which give it much of its distinctive texture.
3.   Sabich Sandwich
A pita or laffa is used to serve the delectable Sabich sandwich. Pita is the more Mediterranean option, whereas laffa is usually more Middle Eastern and comes from Iraq. You can use eggs and fried eggplant to fill your preferred wrap. The egg is a clue as to what inspired the creation of this dish: breakfast!
In the early 1900s, Jews from Iraq brought it to Israel, where it has since become a well-liked snack or dinner.
What is Israel's national snack?
Israel's national meal is falafel, so if you enjoy these famous chickpea fritters, you will stay hungry. Falafel is consumed throughout the Middle East and in most Arab nations. Although many nations claim to have created it, most historical evidence points to Egypt as the dish's original country of origin.
Regardless of its source, falafel has been wholly incorporated into Israeli cuisine and is a daily staple for many. For even more flavor, falafel from street cuisine is typically placed on pitta bread along with hummus, tahini sauce, pickles, lettuce, fresh tomatoes, and fried aubergines. This is the one food you absolutely must consume while visiting Israel.
What is Israel's national flower?
Cyclamen persicum is Israel's official flower. Israel elected cyclamen and anemone coronaria as its national flowers in 2007.
What is the most popular breakfast in Israel?
Breakfast is a vital part of the Israeli culture, and it's no surprise that there are many different popular breakfast dishes in Israel.
From traditional falafel to shakshuka, hummus, and labaneh, there are endless possibilities when it comes to starting your day off right. However, one dish stands out as the most popular breakfast in Israel: shakshuka.
This savory dish of eggs poached in a tomato-based sauce with onions and spices is beloved by Israelis from all walks of life and is often served with pita bread or challah for dipping. Whether you're looking for a hearty start to your day or just want to try something new, shakshuka is sure to be a hit!
Conclusion
If you're looking for a unique and beautiful travel destination, Israel should be at the top of your list. Not only will you enjoy stunning scenery and amazing historical sites, but you'll also find great souvenirs to bring home.
From traditional handicrafts to trendy fashion items, there's something for everyone in Israel. So start planning your trip today – and don't forget to pick up some gifts for your friends and family!
To our entire collection of Jewish Art And Decor
For our entire collection of Judaica products